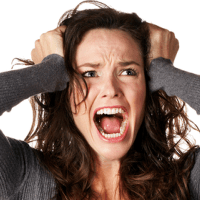 BUGGED BY BUGS?
Newtown Termite & Pest Control is a local family owned and managed exterminator, offering a full range of services.

As most homes and businesses have come to learn, dealing with unwanted pests can prove most problematic. For this reason, pest control continues to remain an important industry.

Pest control pertains to a wide variety of issues, including health. As leading health experts continue to discover, pests can cause serious health problems, such as allergies and asthma, as well as infectious and potentially fatal diseases including Lyme disease, the West Nile virus, and rabies.

Pest control also involves dealing with the usual pests that seek food and shelter within homes and businesses. A trained exterminator can address the issue by detecting the presence of ants, termites, and rodents and treating the problem before an infestation occurs saving owners from repairs and replacement costs which are typically not covered by insurance.
SAME DAY SERVICE
When you call Newtown Termite & Pest Control you can speak with a real person.

Call (800) 921-7378 or (215) 579-7378 and we'll arrange to have a certified technician evaluate your pest control needs and provide you with a FREE estimate.

And, unlike many service providers these days, we understand just how valuable your time is.

We'll schedule a time that's convenient for you so you won't have to tie up your whole day waiting around the house.

And we offer same-day service in most cases.